Virginia Chang, Ph.D.
Certified End -of -Life Doula

How do you want to live until the very last moment?
Virginia Chang, Ph.D.
Certified End -of -Life Doula

How do you want to live until the very last moment?
About Virginia : A Compassionate Doula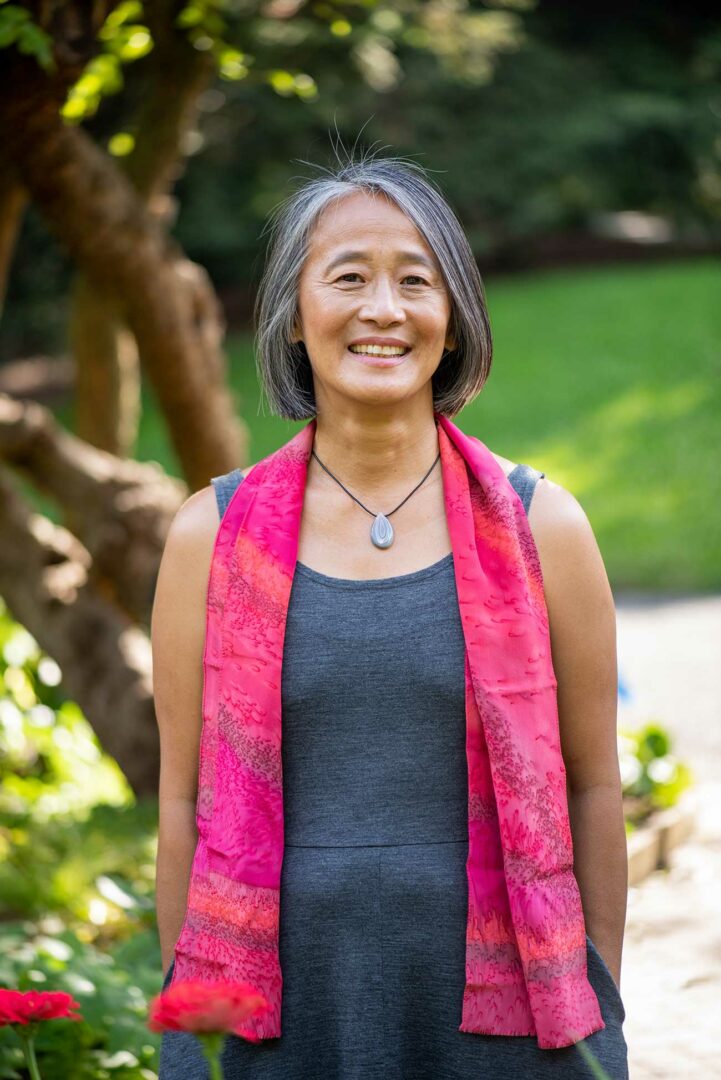 From the moment we are born, we begin to die.  While this may be a relatively straight forward concept, societal norms have sought to shield us from death and its consequences.  Yet, if we are more aware of death, might we cherish life more?  How might we choose to live until that very last moment?
For most of my life, I had never really thought about death and dying and even less about living and living well.  I was fortunate not to have been exposed to death in an intimate way during my childhood or early adulthood.
However, in my 50s, I experienced the deaths of three people very close to me in the short space of seven months.  I was numb, bereft, and overwhelmed by what was happening.  Unfortunately, I had never had a conversation with my loved ones about death and what they would have wanted nor do I know if a conversation was even possible.  I often felt like a bystander in the dying process of my loved ones, not knowing what my options were and mostly doing what was recommended by the medical professionals.  I didn't understand the difference between a good death and a bad death.  I tried, like many people, to do "the best" for my loved ones and that is what I live with now.  Afterwards, in my grief processing, I began to see that the deep sense of powerlessness and hopelessness I had felt in these situations was not the only option.
I became an end-of-life doula to help others who might be in a similar situation to plan for and cope with the overwhelming shock and sadness that these moments can bring.  My approach to end of life is that it should be positive, meaningful, and affirming.  I will work with and support the dying and their family and loved ones with this aim.  I will support you one-on-one and help to advocate for and realize your needs and wishes.
As a certified yoga teacher and life-long practitioner, I also incorporate meditation and breathwork into my approach that bring a mindfulness and intention to our work.
"We are born, we live, we die—this is life's journey. It is a common journey we all take, let us live it well till the last."
--Virginia Chang, Ph.D.
Founder of Till The Last and Certified End-of-Life Doula
Virginia has been trained by the University of Vermont (UVM) Larner College of Medicine, the International End of Life Doula Association (INELDA), and VNS Health. She completed INELDA's rigorous certification process in August of 2019. In 2020, Virginia joined the faculty of UVM's End-of-Life Doula Professional Certificate Program as a Doula Instructor. She is passionate about sharing the knowledge that she has gained as an end-of-life doula with other learners. She is currently working as an end-of-life doula privately and as a hospice and vigil volunteer for VNS Health. She sits on VNS Health's Ethics Committee and Review Board and advises on matters of ethical significance to its hospice and palliative care program.
Virginia is also working to address societal issues in end-of-life care, including those of racism, homelessness, and cultural biases, through education, advocacy, and collaboration. She was a member of the INELDA Council on Equity, Diversity, and Inclusion, and facilitator for the Community Outreach Group. She is also a trained No One Dies Alone (NODA) volunteer and has supported the homeless at The Inn Between, Salt Lake City.
Her formal education includes an S.B. in Chemistry from the Massachusetts Institute of Technology and an M.A. and Ph.D. in Organic Chemistry from Stanford University. She had two previous careers, one as a research scientist specializing in new drug design for the pharmaceutical industry and then as a chemical contamination expert in the environmental field. As a result, Virginia has the ability to have a fine focus on issues while maintaining a broad perspective. She is a life-long learner and an academic at heart. More recently, Virginia was a stay-at-home mother raising two terrific children.